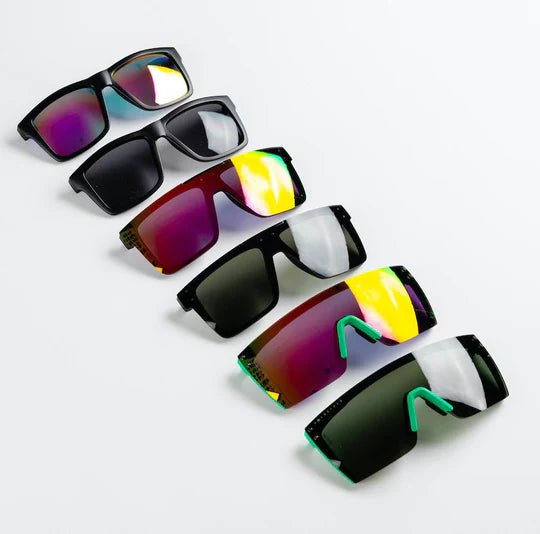 Unveiling Shreddy x Heatwave Eyewear Collection: A Fusion of Function and Fashion
The world of eyewear is ever-evolving, and at Shreddy, we're proud to be at the forefront of innovation and style. Our latest collection, in collaboration with Heatwave, is a testament to our commitment to bringing our customers the best in eyewear technology, without compromising on aesthetics.
From the futuristic designs of the 'Future Tech Crack' series to the bold and robust 'XL Vise', each pair is a reflection of our SHRED ethos – pushing the limits and setting new benchmarks. We've incorporated advanced UV protection, ensuring not just style but also complete safety from the sun's harmful rays. Dive deep into our newest collection and find the perfect pair that complements your SHRED lifestyle.